The Miami-Dade Elections Department mailed out 530,000 absentee or vote-by-mail ballots to voters Thursday and were poised to send another 40K in coming days — that's more than the 480K mailed out for the record-setting Aug. 18 primary, which puts us on course for another historic turnout.
And, according to figures provided by the Miami-Dade Elections Department, Democrat candidates will have an edge in the absentee vote. Again.
Registered Democrats account for almost half the 571,000 vote-by-mail requests on file as Thursday — and almost twice as many as requested by Republican voters. Sure, this is a blue county, but the gap is not that wide. There are even more absentee ballots going to independents than those registered with the GOP. Independents!
At least 244,000 ballots were requested by voters in unincorporated Miami-Dade. Miami leads the city with ABs requested at 76,058 and Hialeah comes second with 33,366.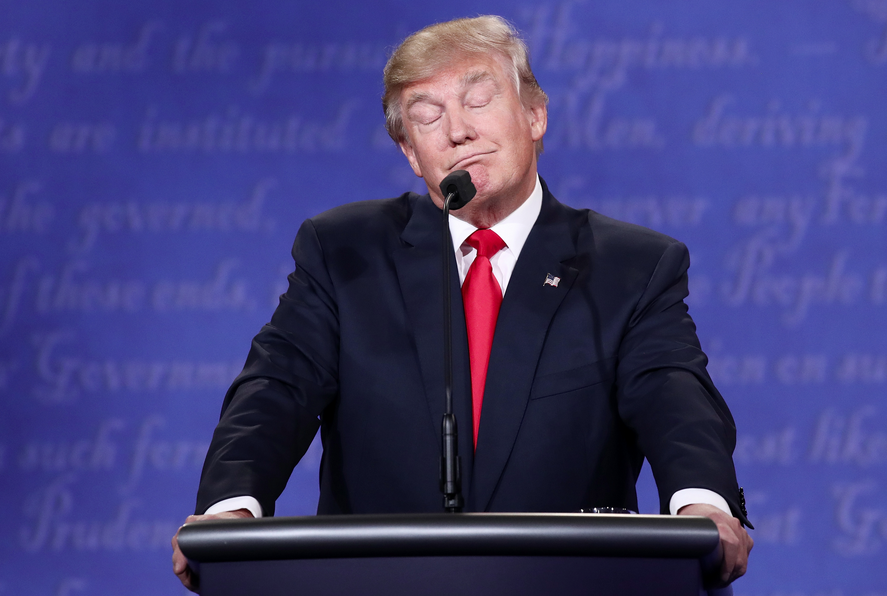 The increase in vote-by-mail is definitely related to the COVID-19 pandemic as people get used to staying at home to avoid unnecessary contact with others who could be infected. And this could become more pronounced if there is a second wave in October as expected. The gap between Republicans and Democrats is likely due to unconfirmed comments made by President Donald Trump about some preposterous risks in voting by mail, which we've done for decades and which he did himself in August.
Read related: Absentee ballots will be bigger than ever for elections in time of COVID19
"Voting by mail is safe," said Miami-Dade Deputy Elections Supervisor Suzy Trutie, adding that voters can submit their ballots through the U.S Postal Service or drop them off at an early voting site.
"We communicate with U.S. Postal Service daily," Trutie said. "Every day, we go the main Post Office to pick up VBM ballots, voter registration applications and other mail. We encourage voters to fill out and return their VBM ballot as soon as practicable to ensure it arrives at the Elections Department in a timely manner."
Speaking of timely, voters can actually continue to request absentee ballots (here, online) through Oct. 24. Not that it's recommended to wait that long. It seems way late to ask for a ballot at that point. But it's a law. Florida Statutes allow voters to request absentee ballots up to 10 days before an election. The last day for Miami-Dade to send out the absentee ballots in this election cycle is Oct. 26, Trutie said. Yes, Oct. 26.
"Voting by mail is safe. We communicate daily with the U.S. Postal Service."

— Suzy Trutie, Deputy Supervisor of Miami-Dade Elections
If the ballot goes out Oct. 26 and arrives at a voter's home on Oct. 28th, for example, and they vote right away and put it in the mail the very next day, on the 29th, it has only five days to get there. Four days because there is no mail on Sunday. Remember, the ballot has to be in custody of the elections department in Doral by Nov. 3, not postmarked by Nov. 3. Again, to be clear, the postmark doesn't matter.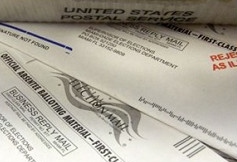 The Elections Department is advertising on radio, in print (really?) and online, promoting the three ways to vote — which also include early voting (which begins Oct. 19) and good ol', traditional Election Day voting — and remind absentee voters to send their vote-by-mail ballots in "as soon as practicable," Trutie said. No postage necessary.
Or, you can also drop it off at an early voting site.
"Voters can either park and go inside the polling place or remain in their car and drop their VBM ballot into a secure drop box staffed by an elections employee," Trutie said. "Once the VBM ballot arrives at the Elections Department, the signature on the VBM envelope is reviewed by staff, which has been trained by a forensic signature expert. If staff cannot make a determination, the VBM ballot is sent to the Canvassing Board for review."
If there are any issues with the ballot, the department contacts the voter and gives her or him time to remedy the issue, Trutie said.
Read related: At least 10 dead voters cast absentee ballots in Miami-Dade August primary
Also, voters can check the status of their VBMs ballot by calling 305-499-VOTE (8683) or, better yet, via the county website's "ballot tracker" — Ladra's ballot is on its way — which will let you know when the ballot comes in and if it's counted.
And that's the important part. But if the primary is any indication, it will be huge. Of the 470,000 ABs sent out, more than 266,000 came back and were counted. That's better than 50% return and more than twice as many as in both the 2016 and 2018 primaries.
The 2016 presidential primary had almost 310,000 mail-in ballots returned. There's reason to think Nov. 3 will break that record, too.
Vote by mail requests by city as of Sept. 30:
Aventura — 9,591
Bal Harbour — 918
Bay Harbor Islands — 1,462
Biscayne Park — 855
Coral Gables — 15,386
Cutler Bay — 10,520
Doral — 10,101
El Portal — 577
Florida City — 1,442
Golden Beach — 332
Hialeah — 33,366
Hialeah Gardens — 3,504
Homestead — 9,946
Indian Creek Village — 33
Key Biscayne — 3,446
Medley — 275
Miami — 76,058
Miami Beach — 19,730
Miami Gardens — 22,122
Miami Lakes — 7,080
Miami Shores — 3,176
Miami Springs — 3,396
North Bay Village — 1,478
North Miami Beach — 7,292
North Miami — 9,819
Opa-Locka — 2,255
Palmetto Bay — 7,984
Pinecrest — 6,668
South Miami — 3,537
Sunny Isles Beach — 3,663
Surfside — 1,550
Sweetwater — 3,696
Unincorporated Miami-Dade — 244,936
Virginia Gardens — 519
West Miami — 1,436